(JUNE 10) Tonight in Kalispell, Montana, Shelley Burton, 157.4, will be fighting Dakota Stone, 159. The two will be fighting for the NABF title. The venue for the fight is at the Majestic Valley Arena, and Promoted by Club Boxing. Promoter Bob Le Coure made history when he put the first-ever world title bout on an event in Montana.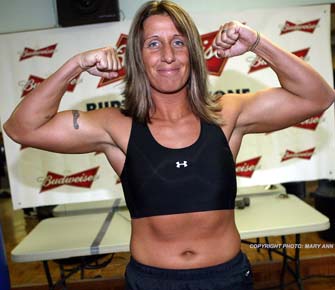 Shelly Burton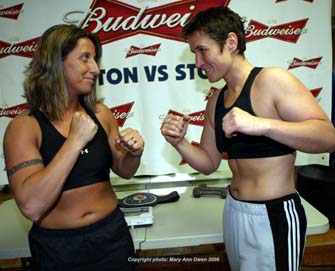 Burton (left) - Stone (right)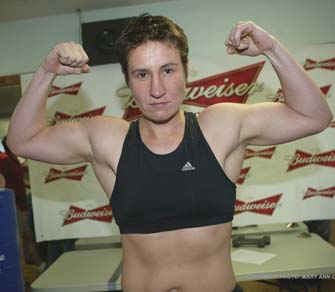 Dakota Stone at weigh-in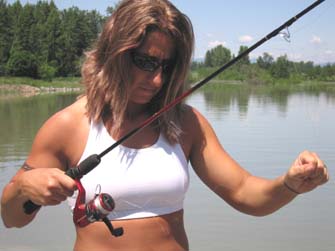 Shelley fishing before fight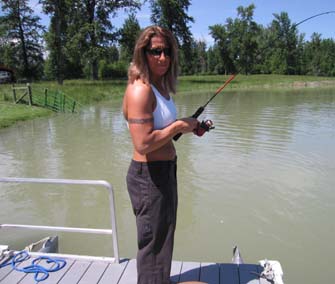 Shelley fishing before fight

Shelley and her Mom & Dad, twin sister Kelley, Kelley's two boys.. Roan in front, Kye in back.. Kye is holding Shelley's Belt to the ring.. In back Shelley's Mom Vicky & Dad Don.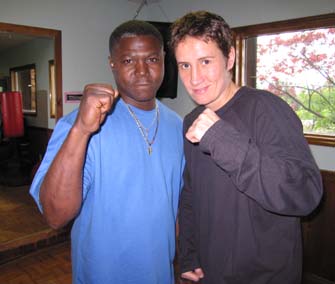 Dakota Stone & Trainer George