Equality for Female Boxers in the Olympics
WBAN PETITION
Home Page
Search WBAN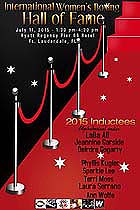 IWBHF Hall of Fame Ceremony, July 11, 2015
For Full Details!
Latest News-Women
Biography- Sue TL Fox
Latest Rankings
Boxer's Profiles
Fight Results
Upcoming Events
Knockouts!
Past/Present Ratings
Fight Photo Gallery
Boxing Trivia
Tiger Tales by Fox
Amateur Scene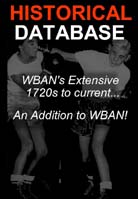 Boxers Websites
Women Cops who Box
Exclusive Interviews
Bust a Fighter!
Mixed Matches
Mismatches
About WBAN
Advertise on WBAN
Other Links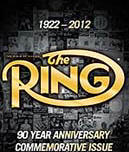 Sue Fox Named in the "Top Ten" Most -Significant Female Boxers of All Time - Ring Magazine - Feb. 2012
HISTORY OF
WOMEN'S BOXING
Historical -All links
Historical Events
History Firsts
Flash from the Past
Past Boxer Profiles
70'S/80'S Past Boxers
Pre-70'S Boxers
Past Amateur Boxers
About Sue TL Fox
Video streaming, over
11, 500 photos, and more!

Matchmaker's Hot List - Exclusive Matchup!

Hot Hot HOT Photo Galleries!Flash Photo Slideshows!

Boxing Records for women boxers..archived records!
FREE WORLDWIDE
CONTACT LISTING!
This is perfect for Promoters, Matchmakers, Managers, Matchmakers, Trainers, Boxers, etc.


To Sign Up!
Having Problems
with the website?
Send an Email
Directly to WBAN!




Today: At the Scales in Albuquerque
Photos and Story
by Sue TL Fox
June 9, 2011
[Flash Photo Slideshow]

| | |
| --- | --- |
| | |

(JUNE 9) The "Duke City Showdown" weigh-in took place today, at the Legend Theatre, in the Route 66 Casino Hotel, in Albuquerque, New Mexico. The boxing event will be taking place tomorrow night, and televised on Telefutura. The weigh-in and press conference was video'd and WBAN will stream it soon. The following weights were the following: [Flash Photo Slideshow]

Main Event: (Televised on Telefutura)
Holly Holm, 141.5
Victoria Cisneros, 137

After the two weighed in the trainers/managers said a few words. Mike Winkeljohn (Holm's manager) said that Holly was going to "stop" Cisnersos tomorrow. Robert Padilla (Cisneros manager) said the top ten are going to battle tomorrow night and he wanted to remind Winkeljohn that Cisneros went ten rounds with Holly with a moments notice and that Holm will not knock Cisneros out.

Semi-Main (Televised on Telefutura)
Joaquin Zamora, 158.5
Elco Garcia, 158.5
*The weight was contracted at 158,
and both agreed to the .5 lb difference at 158.5.

Junior Welterweight – 4 rounds
Fidel Maldonado, 136
Eddie Ramirez, 137

Featherweight - -6 rounds
David Proa, 126.5
Willie Villanueva, 127.5

Welterweight – 4 rounds
March Selser, 140.5
Joel Vargas, 145

Lightweight – 4 rounds
Martin Gonzales, 136.5
Antonio Garcia, 136

Flyweight – 4 rounds
Brandi Montoya, 110
Diana Torres , off the card
(dropped off card for personal reason that could not make it possible for her to fight tomorrow night).