(JAN 6) Strong and fast on her feet, that's how reigning IBF Jr Flyweight champion Kika Chavez looked in her latest training session. She is preparing hard to keep her winning streak going when she fights next Saturday, January 14, 2012, at the Coliseo Olimpico de la Universidad de Guadalajara, in Guadalajara, Jalisco, she will be fighting former WBO Champion Teeraporn Pannimit.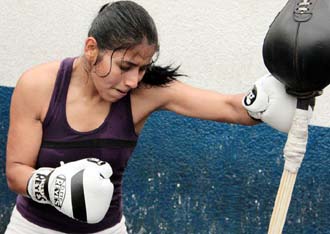 Yesterday afternoon, just as she has been doing for an eight week period, Jessica Chavez assisted to the Romanza Gym, where she is preparing for her third defense of her title. Looking in great shape, and with great movement and punch execution,she has all the confidence in the world to come out winning before the people of Guadalajara.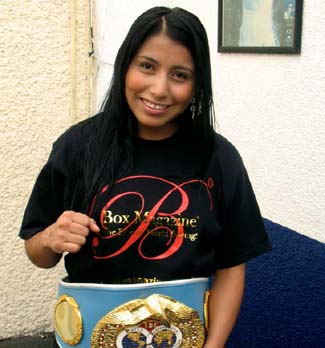 "This is my second time defending in Guadalajara, and I expect to pay back all the support I receive from the people of Guadalajara by making a great fight", Jessica commented.

Just like the first time she conquered her belt, she will step in the ring with the same conviction and combative spirit that she is known off.

When she conquered the IBF belt, she promissed to prepare as best as possible and make some defences, and then looking to unify titles and become the best in her division.

On her next opponent, Thai boxer Teeraporn Pannimit, Jessica said that she does not know much about, that she only saw footage on the web, but that she is preparing very hard to face her first fight of the year.