(JAN 9) WBAN has received a press release on former and retired IFBA World champion Kim Messer. They stated the following.

The IFBA is thrilled to officially name Kim Messer as Director of Boxing Operations. The former IFBA champion will deal with business development, boxer relations and international representation.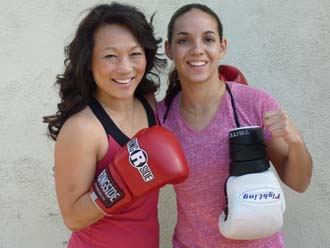 As part of the newly created role, Messer will be IFBA's contact for promoters and boxing managers regarding title fights and will serve as a liaison to facilitate matchmaking of title fights.

Messer first fought in an IFBA sanctioned bout in 2000. When her fighting career ended, she stayed in boxing, managing and training fighters and at one point, running her own gym.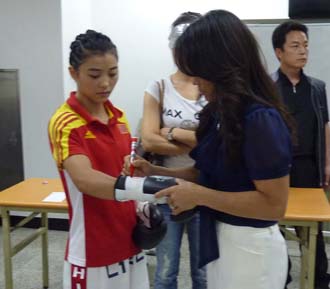 "Kim's experience with every level of boxing, inside and out of the ring, makes her the perfect fit for this position. Other fighters hold her in the highest regard and she has earned the respect of the entire industry," said IFBA President Judy Kulis.

"I bring a boxer's perspective to the IFBA. My job is to mediate the best possible relations between managers, promoters and the IFBA, and be part of the complex work of sanctioning and promoting high quality female fights," said Messer. "The 2012 Olympics will put a worldwide spotlight on women's boxing, giving the IFBA the perfect opportunity to more aggressively promote female fighters. This is the perfect time to support competitors, develop fans and givFBA everyone an opportunity to fulfill their career and passion."

Messer will represent the IFBA both domestically and internationally. She will report directly to Kulis.

To contact Kim, kim.ifba@gmail.com phone:425.753.6669.