(MAY 12) Tonight at the Presidente Intercontinental Hotel in Mexico City, Mexico, it is predicted that Arely "Ametralladora" Muciño will most likely come into the fight like a real punching machine gun. Arely "Ametralladora" Muciño, will come out aggressive, and will try to take Juarez's WBC Flyweight Crown.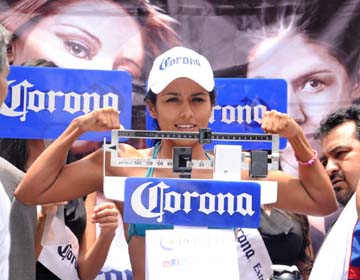 Showcasing a well-worked body at the weigh-in, Muciño and her Juarez said that they are ready to be the feature in the main event in tonight's action card, called "Reina de Reinas" (Queen of Qeens), that Boxeo de Gala, Promociones del Pueblo and HG Boxing are organizing.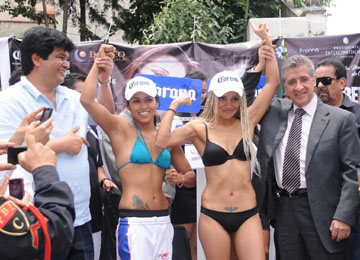 At the weigh-in that was held on Friday afternoon at the Hidalgo Garden in downtown Coyoacan, Mexico City. Arely Muciño and Mariana Juarez didn't have any problems making the weight 112 pound limit, they both made it in their first try.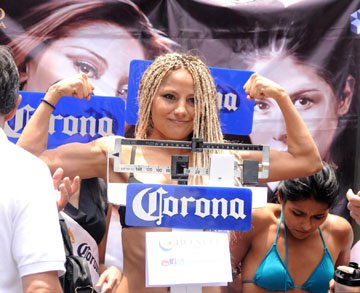 The first one to come on the scale was Arely Muciño, who stopped the scale at a 111 pounds, 1 pounds less than Mariana Juarez who stopped it at 112 pounds, declaring themselves ready to participate in a war. After beating her first opponent, the scale, Arely Muciño reiterated that her intention is to win and demonstrate that she is the best in the division.

"I know what I am capable of and all the effort that I put for this fight, I accepted the fight because I know that I can win and I am going to make it", Arely said.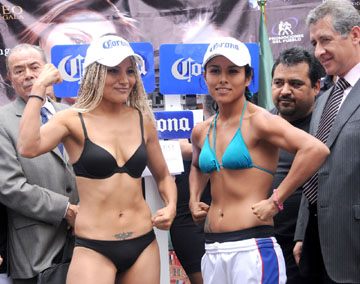 For this combat, Arely Muciño comes in with a record of 15 wins, 8 by KO, and one loss. Meanwhile Mariana Juarez will come into this fight with a record of 33 wins, 16 by KO, 5 losses and 3 ties.