Equality for Female Boxers in the Olympics
WBAN PETITION
Home Page
Search WBAN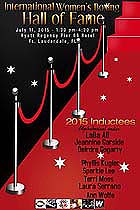 IWBHF Hall of Fame Ceremony, July 11, 2015
For Full Details!
Latest News-Women
Biography- Sue TL Fox
Latest Rankings
Boxer's Profiles
Fight Results
Upcoming Events
Knockouts!
Past/Present Ratings
Fight Photo Gallery
Boxing Trivia
Tiger Tales by Fox
Amateur Scene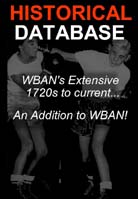 Boxers Websites
Women Cops who Box
Exclusive Interviews
Bust a Fighter!
Mixed Matches
Mismatches
About WBAN
Advertise on WBAN
Other Links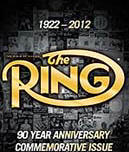 Sue Fox Named in the "Top Ten" Most -Significant Female Boxers of All Time - Ring Magazine - Feb. 2012
HISTORY OF
WOMEN'S BOXING
Historical -All links
Historical Events
History Firsts
Flash from the Past
Past Boxer Profiles
70'S/80'S Past Boxers
Pre-70'S Boxers
Past Amateur Boxers
About Sue TL Fox
Video streaming, over
11, 500 photos, and more!

Matchmaker's Hot List - Exclusive Matchup!

Hot Hot HOT Photo Galleries!Flash Photo Slideshows!

Boxing Records for women boxers..archived records!
FREE WORLDWIDE
CONTACT LISTING!
This is perfect for Promoters, Matchmakers, Managers, Matchmakers, Trainers, Boxers, etc.


To Sign Up!
Having Problems
with the website?
Send an Email
Directly to WBAN!
Controversy at Chavez/Lee Weigh-in a Sign of Things to Come in Texas?
June 16, 2012
Source/Press Release
bigmediabuzz

| | |
| --- | --- |
| | |

(JUNE 16) Texas is a state that has been mired in boxing controversy in recent years, but that doesn't seem to concern their commission officials enough to make them ensure a level playing field, apparently.

Moments ago at the weigh-in for tomorrow's WBC middleweight championship fight between Julio Cesar Chavez Jr. and top contender Andy Lee, representatives of Lee requested to weigh both camp's gloves.

That request was denied by Texas Commission Sports Inspector Robert Tapia.

"They brought their own gloves and we brought ours," explained Lee's manager, Perry Mandera, "so we thought in the interest of full disclosure and a level playing field, we would weigh both pairs. We weighed ours out in the open in front of everyone. They would not put theirs on the scale. So, I requested Robert Tapia to make them do it. He told me 'I'm the boss here. I say whether or not we inspect the gloves and we're not going to.'"

Mandera says he then requested Chavez trainer Freddy Roach to weigh the gloves in the spirit of fairness. "He pushed past me and said 'we don't have to, so we're not going to.'"

Lee's team say after today's incident, they are left hoping there won't be any other questionable conduct surrounding this fight.

"We just want everything fair. I don't know why they wouldn't drop the gloves on a scale to remove any doubt about a pair of gloves they brought themselves. Yes, it's a new pair, but you ever buy a pair of shoes that say size 10 and they're not? That's all we were trying to resolve. So why won't they weigh the gloves?"