(JUNE 16) Speed, precision and punching power, showed yesterday, the Mexican fighter, Esmeralda "La Joya" Moreno, during her training end, to face the current Champion, Naomi Togashi, from Japan, this coming June 23 in the City of Puebla, Mexico, meeting the pre weighing 7 days before the fight, that set the rules and regulations of the World Boxing Council.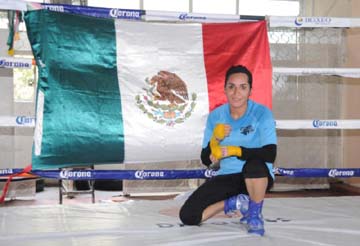 Aware that is very close to the most important commitment of her career, Moreno closed her preparation in the "Boxeo de Gala" Gym, and said that she is in perfect condition for the boxing card "Choque de Naciones" , where the Mexican fighter will contend for the WBC light flyweight crown, against Naomi Togashi from Japan, who is the current Queen.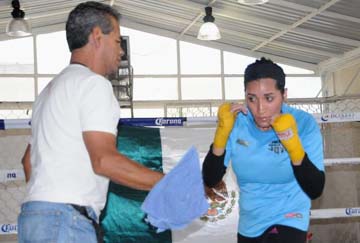 "La Joya" Moreno showed fast combinations of punches with both hands and great precision in her left hand during the ten ronds that boxed with different partners.

Moreno practiced defensive moves and kept using her left hand as a jab and hook over the ten chapters, delighting with her fine boxing al the attendees at the Gym.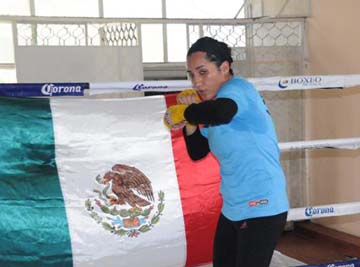 "Esmeralda boxed over 100 rounds for this commitment. We know that Togashi is a very dangerous fighter who throws punches in all directions, but my girl has very good punch and hold a lot of punches. We will win, "said Victor Diaz, who is her coach.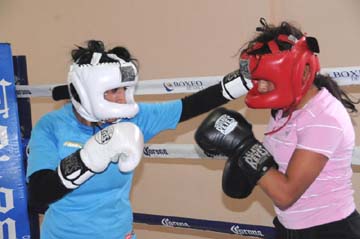 After the end of this great training, Moreno came to the scales for weighing 112.8 Pounds, finding within the limits set by the WBC.