(JUNE 20) Yesterday morning, Esmeralda "La Joya" Moreno, was present in the traditional "Tuesdays with the media" with Jose Sulaiman, and promised that on Saturday will snatch the WBC light flyweight title to Naomi Togashi.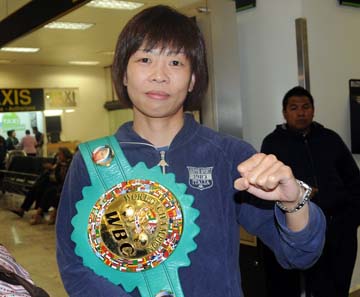 The current national light flyweight Queen, and WBC Silver Champion (same weight), said: "I ​​will win the World Crown this Saturday. It will be the night of my life".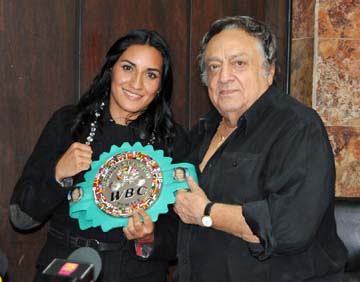 "Nothing would give me more pleasure than to see you (Sulaiman) this Saturday in Puebla, because you have been the one who has supported my professional career, and I hope that night you will be the one that put me the WBC Championship belt on my waist". Said very excited, the fighter from Chimalhuacan, State of Mexico.

WBC President, Dr. Jose Sulaiman Chagnon replied: of course, I will do everything possible to be that night at your side. And added: You are a great fighter, you manage perfectly the distance to hit and not get hit. Emotionally you are my favorite, because you are Mexican, but we must not forget that Naomi Togashi is a very dangerous fighter.


In the afternoon, and after spending two days in Los Angeles, California, the WBC light flyweight World Champion, Naomi Togashi, from Japan, landed in Mexico City. And the first thing she did was to send a warning to her rival: "I trained to knock out my rival, and that's what I'll do".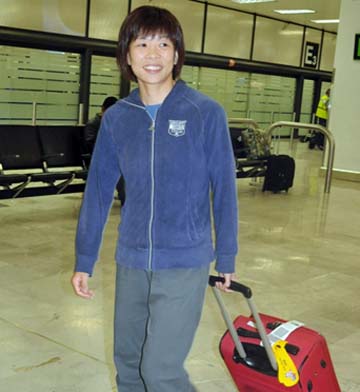 The undefeated champion, Naomi Togashi (10-0-1, 5 KO), from Japan, will defend her WBC title for the sixth time against the Mexican Esmeralda Moreno (25-6-0, 9 KO), in a boxing card that has been called "Clash of Nations", organized by Canelo Promotions and Boxeo de Gala Promotions, with the support of Grupo Modelo and Grupo Televisa next Saturday June 23, at the Miguel Hidalgo Gym in the City of Puebla, Mexico.