(JUNE 23) Tonight (Saturday), at the La Villita Maverick Plaza, in San Antonio, Texas, on the undercard of the Hector Camacho Jr. vs, Bernardo Guereca eight rounder, Christina Ruiz, 119.5, will fight Nohime Dennisson, 119, in a four-round bout.

A very cool twist to this undercard fight is that multi-world champion Holly Holm is at this event (as seen in the photos), and WBAN has been told that she will be the second with Nohime Dennisson, of Albuquerque, New Mexico, with a 4-2-1 record, and that retired former world champion Ann Wolfe, will be working with Christina Ruiz, 6-4-1 (4KO), of San Antonio, Texas, when she fights!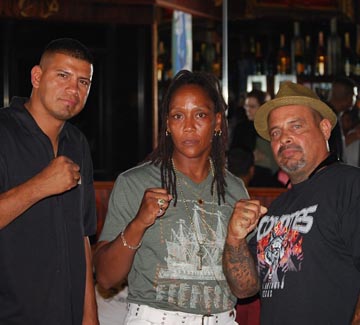 Retired Multi-world champion Ann Wolfe - Wolfe is out of Austin about 90 minutes from San Antonio working with Emilio and Cristina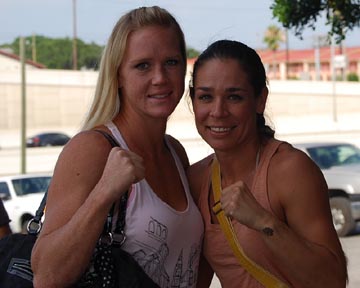 Multi-world champion who just fought and won three world title belts last Friday working as a Second for Dennisson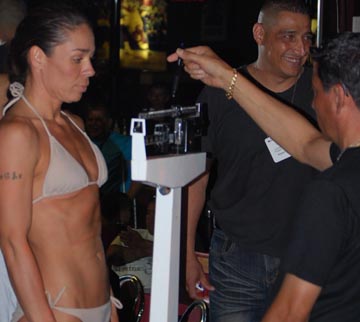 Dennison on the scales coming in at 119 even...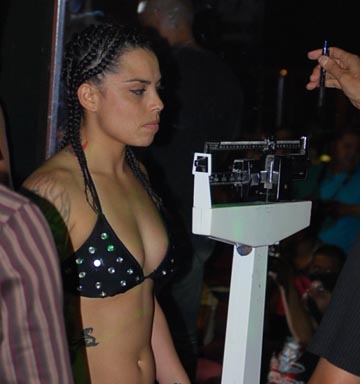 Ruiz at the scales, weighing in at 119.5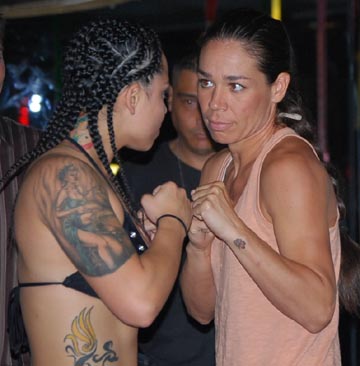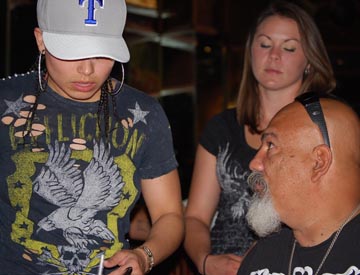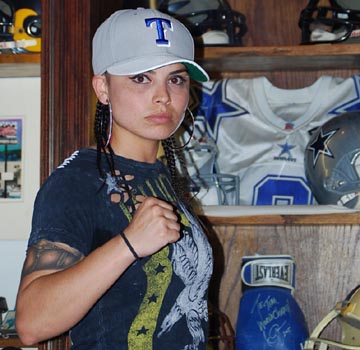 Also on the card, lightweight Rolando Campos will fight Henry Hernandez, four rounds; and welterweight Kenton Sippio-Cook vs. Martinez Sharod Porter, four rounds.