(JULY 27) Yesterday WBAN received photos and a press release from Pepe Rodriguez in regards to WBC world champion Mariana "La Barbie" Juarez being featured in the August issue of Playboy magazine for Mexico. To WBAN's knowledge, this is the fourth female boxer to be featured in the mag.

In 1984, we first had Grace Cassillas, featured in the magazine (not on the cover), then the second female boxer was Mia "The Knockout" St. John, who donned the cover in the November 1999 issue; after that, female boxer Patricia Demick was featured in the online version of Playboy in the early 2000's, and now in 2012, Juarez has joined those ranks.

There was an official media conference for Juarez who is said to be the first female Mexican fighter to pose for Mexico's version of Playboy Magazine.

Pepe said in the release, "with a beautiful black dress, Mariana "La Barbie" Juarez, posed for many cameras next to the cover of the Playboy magazine, which appears with pink gloves, a hallmark of the female sport of boxing.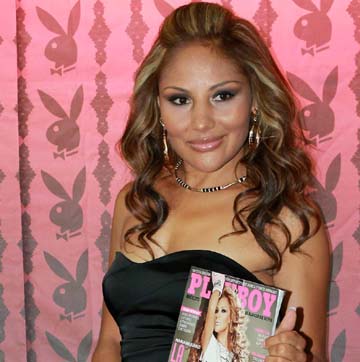 "For me it was really an honor that this prestigious magazine have offered me the opportunity to appear in its pages." Juarez said after the press conference.

Juarez added, "It was hard work to get where I am. I have many goals to achieve in boxing, and I always prepare 100% for each fight, looking to retire possibly in two more years".

Regarding her plans for her next bout: Juarez said she has received several offers and will consider each of them along with her promoter, Dr. Fausto Garcia, who is the President of Boxeo de Gala Promotions, but if it is to fight against Jackie Nava, it will be for the WBC World Championship Diamond belt.