(JULY 30) WBAN has received a press release from the WBF that have announced Irma Sanchez defending her WBF Flyweight world title for the third time against Sharon Gaines in a 10-rounder. The bout will be one of the mainliners of this boxing event that will take place on August 4, 2012, in Mazatlan, Mexico.

Sanchez, 23-5-1 (7KO), will again, and has always fought in Mexico, which is her home turf. Gaines will be fighting out of venue, and again will take a big chance in walking away with any win in fights as these when the odds are stacked against one when fighting in someone else's area. Just looking at Gaine's boxing record, 11-13-1 (3KO), one can see she has taken an overdose of "out of venue" fights.

Gaines does have a deceptive boxing record, and she just may give Sanchez a bigger fight than Sanchez is accustomed to.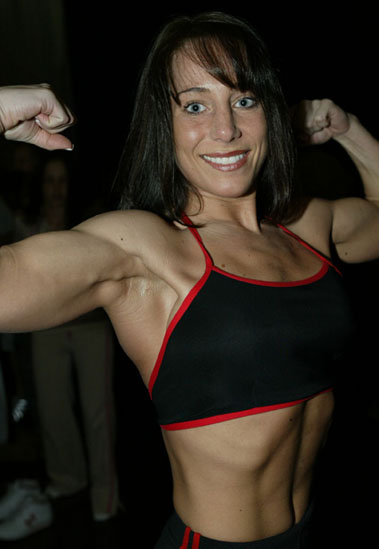 Photo by Mary Ann Owen
Gaines keeps herself in excellent condition, and WBAN sees this bout as a fight that will have some solid boxing action.

Sanchez said, "I know what I will be up against with Sharon Gaines. It will be a war, but I think I will knock her out. It's going to be fireworks".

Also featured on this card, as reported in the press release:

Arturo Santos Reyes will face Khabir Suleymanov for the vacant WBF Super Bantamweight crown.

A 2008 Mexican Olympian, Arturo Santos Reyes, 11-2 (4), proved his world class level in the professionals when he lost a very close and controversial split decision to five-time world champion Fernando Montiel in June that many observers felt he deserved to win.

Having captured a couple of regional championships earlier in his career, he is now ready for his first crack at a world title, the WBF Super Bantamweight version, and is not discouraged by the Montiel-setback:

"I beat Montiel, no matter what the judges scored, and the fans are not easily fooled. I clearly connected with more shots, and his face was a mess while mine was unharmed", said Santos Reyes.

His opponent in Mazatlan will also be entering his first world championship fight, but while Los Angeles-based, Russian-born Khabir Suleymanov, 13-2 (6), had his first twelve professional bouts in America, he will not be unfamiliar with fighting in Reyes home country. In fact, his last three outings took place in Mexico!

The Sanchez vs. Gaines / Reyes vs. Suleymanov WBF world championship double-header on Saturday August 4 promoted by HG Boxing at the Centro de Convenciones in Mazatlan, Sinaloa, Mexico will be televised live by Televisa.