(AUG 31) Earlier this month, Erin McGowan of Australia arrived in Las Vegas, Nevada, to do some training with Rodney Crisler in Vegas. Las Vegas Photographer Mary Ann Owen first covered Erin as Erin made her first "Round" to the Hit Factory Gym. Erin is preparing for an upcoming fight on Sept 21 against Delphine Persoon in Belgium for the IBF lightweight title. [Story with photos]
[Erin's first training day with Crisler].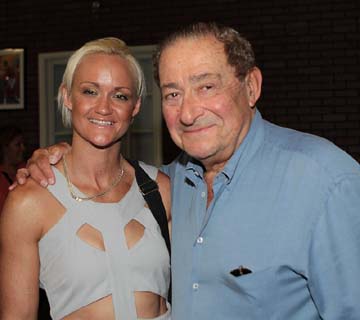 Erin and Bob Erin of Top Rank
Yesterday Mary Ann Owen and Butch Gottlieb took Erin to the Chavez meet and greet at the Top Rank gym. Erin had the opportunity to meet Bob Arum, Todd Debuff, the President of Top Rank, Chavez Jr, B.J. Flores, Alez Ariza conditioning coach for Manny Pacquiao and many to the Champions.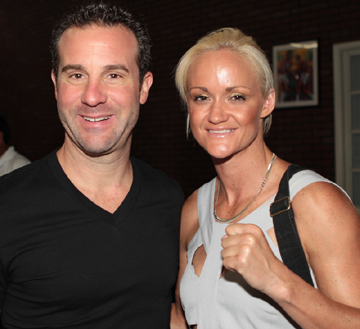 Todd DeBuff with Erin at the Top Rank Gym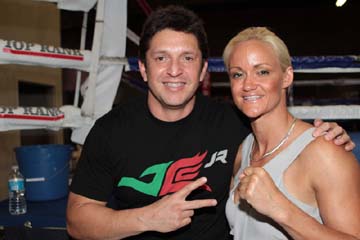 Alxz Ariza with Erin...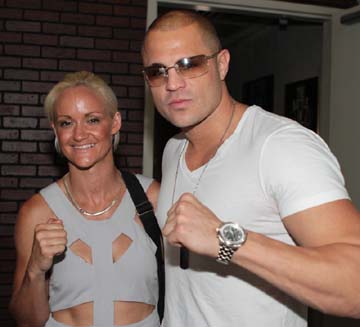 BJ Flores

Chavez Jr.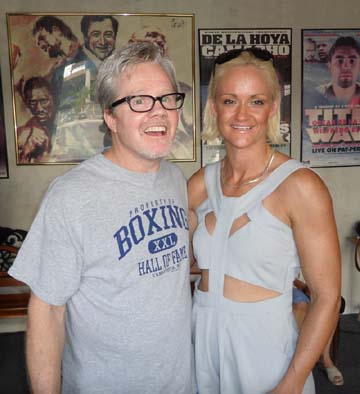 Freddie Roach and Erin

Richie Sandoval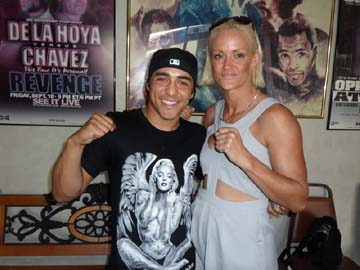 Gerardo Marin Recco