(SEPT 7) In Las Vegas, Nevada this week photographer Mary Ann Owen caught up with another female boxer, Manayah Patterson who is training in Vegas preparing for a Pal Tournament in Toledo, Ohio Oct. 6 and 13.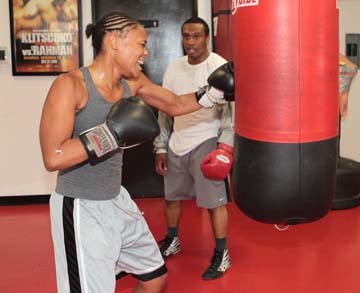 17-year old Patterson is from Warren Michigan, but is currently in the Vegas area to get ready for her next amateur competition. She is an amateur world champion, with a 10-3-2 KOs record. Patterson is trained by her brother-in-law, Wes Ferguson (who is also a boxer).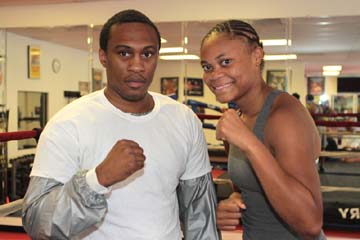 Monayah said to Owen that she wants to be in the next Olympics. She has been sparring with pro boxer TaTina " Lil Tyson " Anderson at the hit factory gym.
Owen said, "Tina has been giving her some good work. Monayah has a lot of talent, and is a pure boxer."