(SEPT 8) By watching videos, the current WBC flyweight World Champion, Mariana "La Barbie" Juarez, is analyzing strengths and weaknesses of her next challenger, Ava "The Lady of Boxing" Knight, who on October 13th, will be trying to defeat "La Barbie", to clinch the prestigious WBC crown, at the "Palacio de los Deportes" of Mexico City.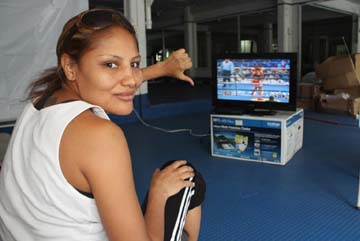 Very confident, Juarez said: "Ava will fall knocked out by the power of my fists, but I acknowledge that my opponent is very dangerous and that is why, along with my great coach, Alejandro Camacho, we have developed a great plan to get out as soon as possible of this commitment, and then face in the near future Jackie "La Princesa Azteca" Nava.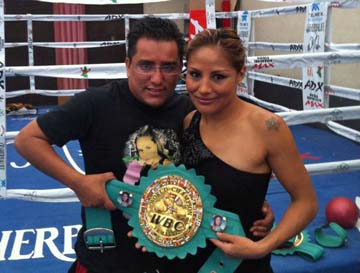 Alejandro Camacho, the coach, said: "Mariana Juarez right now is in the stage of strength, and is running every morning at a place called El Ocotal, where due to the wooded area, she can oxygenate her lungs to 100 %. We plan to do 140 rounds of boxing divided into two stages, one in which will make rounds of four minutes, and another of two minutes rounds, all with her sparring partners Carlos Toquino, Miriam Avila and Magali Rodriguez. The idea is that "La Barbie" gets very strong to the fight, but without losing her speed and precision, because I'm sure of the victory, but what I want is to be by knockout".

This great event will be hosted by Boxeo de Gala and Promociones del Pueblo, and will be broadcast around Mexico by Televisa Deportes at its serial "Sabados de Corona" on Channel 5.