(SEPT 12) Star Boxing's Joe DeGuardia is back at the office and plans to get busy working on a long list of events and fights involving his deep roster of world ranked contenders and highly regarded prospects.

DeGuardia suffered serious injuries in a horrific auto accident on the way home from his sold out 'ROCKIN FIGHTS 4' boxing event on Saturday, July 28th, at The Paramount in Huntington, New York.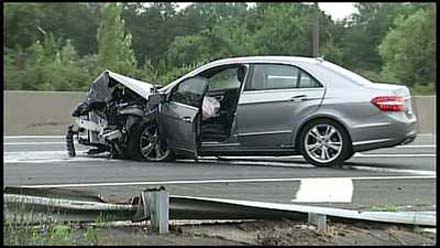 DeGuardia's new Mercedes Benz was hit head-on by a car that was driving the wrong way on the Long Island Expressway. The driver of the other vehicle was killed upon impact. The accident was front page news for days, and DeGuardia survival and speedy recovery has been called miraculous.

"I'm still a little banged up and bruised but it feels terrific to be back at the office. Naturally, I'm on a bit of a modified schedule, but we will be working hard to pick up where we left off. We've had a very busy year and the rest of 2012 looks like more of the same" said DeGuardia. "We'll have plenty to announce in the coming days."

Along with his role as the founder and CEO of Star Boxing, DeGuardia also serves as President of the Boxing Promoters Association, "Over the last month the support I've received from those in the boxing community has been overwhelming. The sport of boxing is in great shape with terrific fights and new broadcast partners coming aboard over the last few months. I can't wait to get back to work"