(SEPT 24) In a dangerous fight somehow approved by the New Mexico Athletic Commission, 10-bout veteran Amanda "Boom Boom" Crespin (6-4-1, 2 KOs), of Las Vegas, scored a 33 second win over a pro debuter.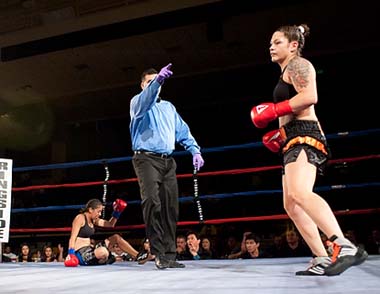 Most of us ringside were pretty sure it was not only Raquel Olivas pro debut but amateur debut, as well, for when the bell rang, she held up her gloves as if they were foreign objects. And when "Boom Boom" zoomed in on her, her nonexistent defense spoke volumes about her unfamiliarity with the fight game.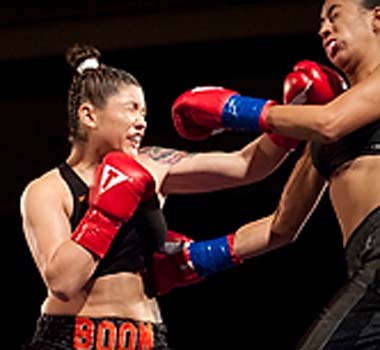 Needless to say, she was down in less than seconds and
mercifully saved by the referee at :33.
More Details: September 22, 2012 - Indian School, Santa Fe, New Mexico Weights: Super featherweight Amanda Crespin, 128¼, of Las Vegas, New Mexico, Raquel Olivas, unknown weight.