(OCT 10) Yesterday morning the WBC flyweight world champion Mariana "Barbie" Juarez and her rival Ava Knight arrived at the offices of the World Boxing Council to promote the fight of next Saturday October 13 at the Palacio de los Deportes, in a boxing card called "One, two ... Music and Box".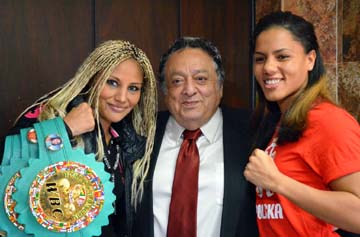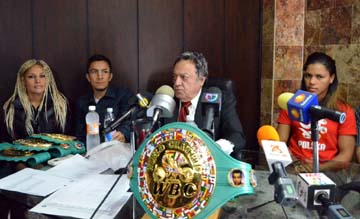 WBC President, Dr. José Sulaimán Chagnón, announced that in this fight, this will be the second time that the Women's WBC Diamond Belt will be fought for. This championship belt was created for boxers who have passed the line of excellence in the sport.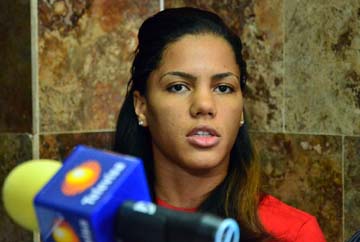 Mariana Juarez said she is in her prime time and visibly happy and excited, gave thanks for the opportunity to dispute the title, promising that on October 13th, the title will stay in Mexico.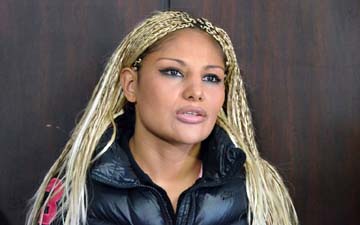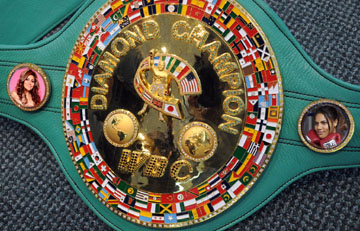 Meanwhile, Ava "The lady of boxing" Knight, said she is very excited to fight for the WBC Diamond belt, and recognized the talent of the Mexican, however, she clarified that is the best in the division and she is not afraid of the Barbie´s record and predicted to knockout the Champion before the final bell.
Jose Sulaiman explained that both fighters have proven to be the best exponents of the flyweight division and their trajectory has given them the opportunity to go for the Diamond supremacy.