(OCT 16) On Saturday October 13, 2012, rising Canadian prospect Amanda "Lion Heart" Beaudin (1-1, 1KO) of Hamilton, Ontario, took part in a sparring and media event at the Boxing By Syd boxing club in Kitchener, Ontario.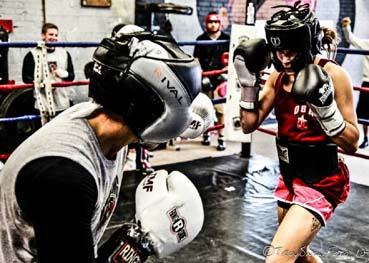 Amanda Beaudin (right)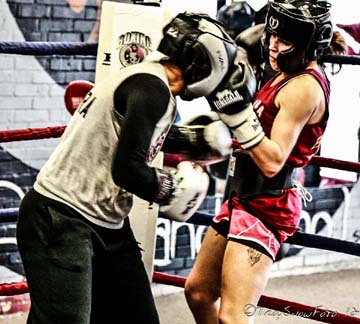 Beaudin is in the final preparations for her important upcoming fight with Kara McLeod (3-1) which takes place on November 3rd in Kitchener.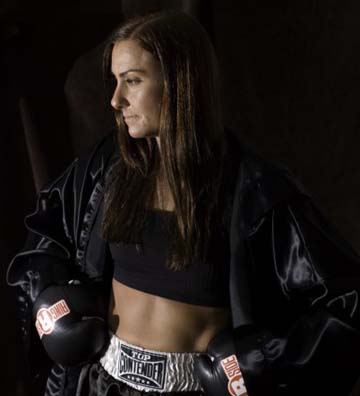 In other news Monique Duval (0-6) of Georgetown, Ontario, looks to get her first professional victory when she travels to Moncton, New Brunswick, to take on Annie Mazerolle. Mazerolle is making her professional debut but does have amateur experience.

In addition, on Saturday October 20th 2012, Montreal's Nathalie Forget (4-3) faces off against Zambian boxer Catherine Phiri (4-0, 1KO) for the World Professional Boxing Federation (WPBF) Women's Bantamweight title. The bout will take place in Zambia.