(NOV 1) Female boxer Yvonne Reis, at the age of 46 years old, will be fighting her "last" professional boxing match, in New Hampshire, on November 10th against Aleksandra Magdziak Lopes. The two will fight at the weight of 150 pounds, six rounds, three minute rounds that was requested for this fight.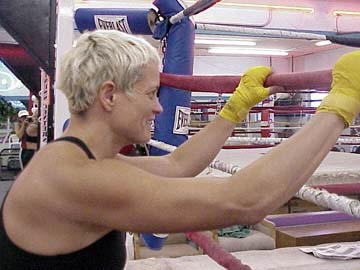 After this November 10th bout, Yvonne is looking forward to being a professional Referee, where she can use her extensive experiences in the ring---but on the other side. For the past 10 years, Yvonne has been a volunteer as an amateur Referee in boxing.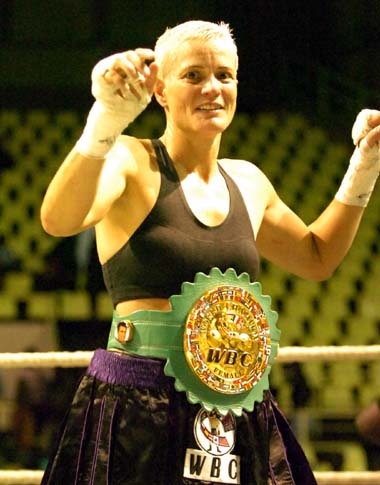 Yvonne has had a 12-year span box in the boxing ring, where she won Gold and Silver in Golden Gloves and USA National Amateur Competition. In 2002, she represented the United States in the World Games bringing home to the USA Silver Medal. Soon after Yvonne turned professional, where she won the WBC World Title, becoming a champion in 2006, and has fought 22 professional fights.

Yvonne had a lot hard turns in her boxing career, where highway robberies happened on some of the decisions in the ring and there were some tough challenger where she never turned down an offer on a fight giving her not a perfect record.
Yvonne had also fought in five different weight divisions. She had said the Girls hit hard at the heavier weight and had dropped down to the welterweight division 147 pounds, having the highest at Light heavyweight at 175 pounds. Yvonne had also competed in 2 MMA fights in her late career. She also has an extensive martial art/karate back ground. Yvonne never gave upped in hard times or over matched challengers.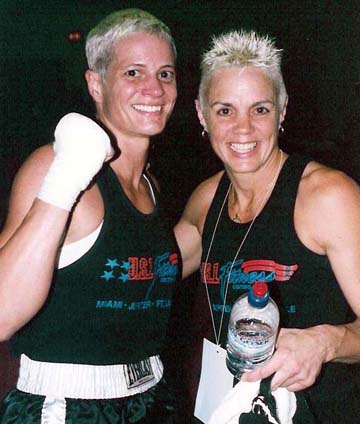 Yvonne Reis (left) Bonnie Canino (right)
Thank you for being a part of women's boxing. It takes warriors as Yvonne, to step into the ring.