(DEC 13) Si-Young Lee has been fighting in the amateurs for quite a while and has won several boxing matches including the Seoul Boxing Championships and Korea Amateur Boxing Federation tournaments.
This week, Lee has entered at the -48kg division of the Korea National Championships in Ulsan Korea. [Video]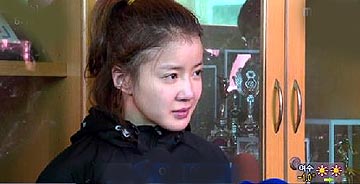 On Tuesday, December 11th, Lee was defeated by a decision of four to ten with Cho-Rong Park at the final of the Championships.

Lee tried to stand against Park but she couldn't proceed at her own pace.

Her next fight will be the final qualifier for the national boxing team on next spring.