(NOV 30) On Thursday, November 29, 2012, at the Twin River Casino in Lincoln, Rhode Island, Providence's Michelle Vincent improved to 6-0 by defeating Ottawa, Ontario's Rosie Thomas, now 2-2 in a six round unanimous decision. The judge's scores were 60-54 and 59-55 x 2.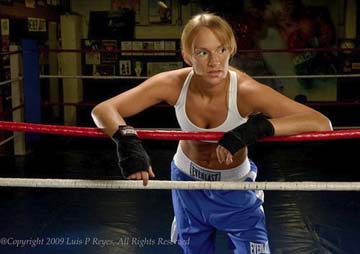 Photo: Jamie Ward
On Friday, December 7, 2012, at the Fraserview Centre in Vancouver, BC, local boxer Jaime Ward (1-0) will take on Alisah McPhee, who is making her pro debut in a six round lightweight bout. Also, on the card Sarah Pucek (4-2-1, 1KO) will take on Montreal's Lucia Larcinese (5-9) in a scheduled 10 round bout for the vacant Canadian Women's Featherweight title.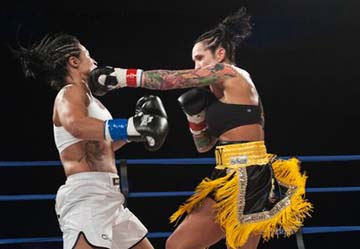 Photo: Brandy Badry (right)
It was also recently announced that on Friday December 7th Edmonton, Alberta's Brandy Badry (1-3) will be facing off in a scheduled four round rematch against Hamilton, Ontario's Maria Bastasin (0-1) at the Shaw Conference Centre in Edmonton.