(DEC 10) WBAN had an opportunity to talk with Molly McConnell who recently went to Asia, travelling to Hong Kong and Macau, China, along with three other members of the McConnell's Boxing Academy. At this particular time of travel they attended the Manny Pacquaio - Brandon Rios fight, among other interesting points of interest that she visited in Asia. WBAN asked McConnell about her recent trip.
McConnell told WBAN, "We had a great trip and wanted to share a few of the highlights. We arrived in Hong Kong just in time to catch the fantastic Bruce Lee exhibit at the Hong Kong Art Museum.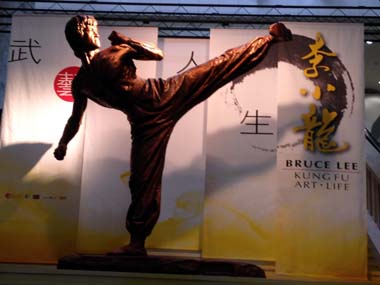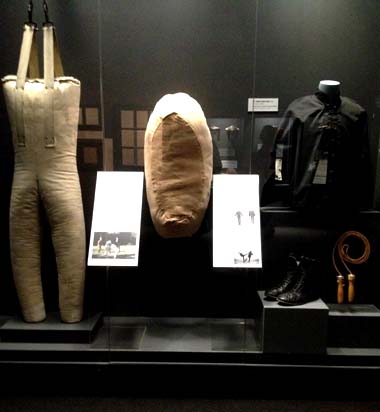 The exhibit featured the history of Lee's life and his many accomplishments, which also included some of Lee's training equipment, weapons and hand written training journals." McConnell said the following:

On Saturday, November 24th we hopped on a ferry boat and took the 45 minute trip to Macau, China to attend the Pacquiao fight. Macau is nicknamed the "Las Vegas" of Asia for good reason!

Venetian Macau Casino
The fight took place at the Venetian Macau Casino, which is the largest casino in the world. In addition, to the vastness of the Casino, it also houses a massive hotel, multiple shopping malls, dozens of restaurants and a 13,000 seat event arena.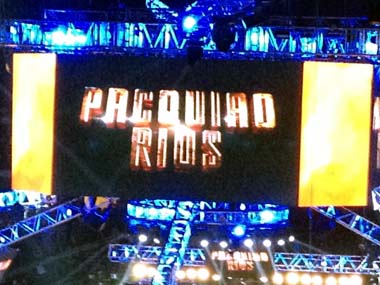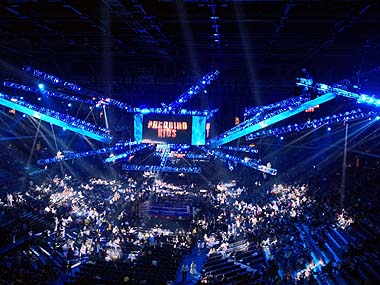 The arena was sold out and the 8:00 a.m., Sunday morning start time didn't deter the raucous pro-Pacquiao fans one bit. The crowd was the loudest I've ever heard and there were thousands of fans in attendance from the Philippines as well as the US, China, Europe and Australia.
The undercard featured some up and coming Chinese prospects, including WBC Asia champ Rex Tso and two-time Chinese Olympic Gold medalist Zou Shiming.
Overall a great show and an even greater crowd, proving that the sport of boxing is growing rapidly in Asia!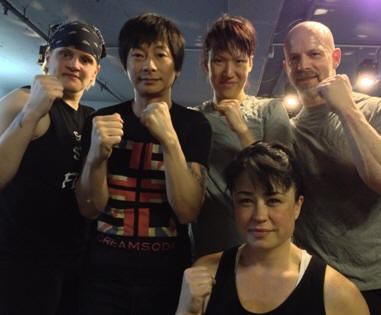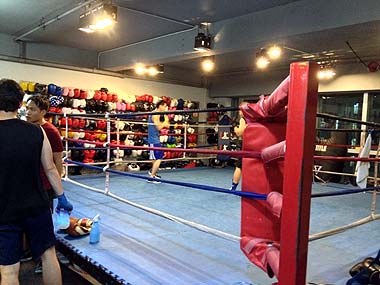 After the fight we returned to Hong Kong for a few days and were grateful to be invited to DEF Boxing in downtown Hong Kong. DEF is the home gym of Rex Tso and owner Jay Lau welcomed us warmly.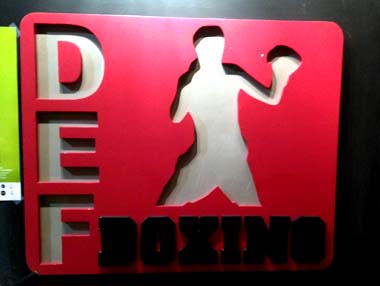 We had such a great time working out at DEF and meeting Jay and his crew. If you are ever in Hong Kong, please stop in and check out DEF Boxing. They were very welcoming to us!

As of now, Bob Arum has at least two more huge events planned in Macau and Hong Kong continues to play host to many smaller events as well. Boxing is alive and well and is continuing to grow into some exciting new markets!


Follow Us