Equality for Female Boxers in the Olympics
WBAN PETITION
Home Page
Search WBAN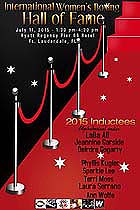 IWBHF Hall of Fame Ceremony, July 11, 2015
For Full Details!
Latest News-Women
Biography- Sue TL Fox
Latest Rankings
Boxer's Profiles
Fight Results
Upcoming Events
Knockouts!
Past/Present Ratings
Fight Photo Gallery
Boxing Trivia
Tiger Tales by Fox
Amateur Scene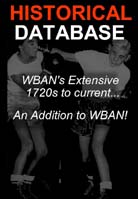 Boxers Websites
Women Cops who Box
Exclusive Interviews
Bust a Fighter!
Mixed Matches
Mismatches
About WBAN
Advertise on WBAN
Other Links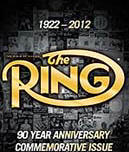 Sue Fox Named in the "Top Ten" Most -Significant Female Boxers of All Time - Ring Magazine - Feb. 2012
HISTORY OF
WOMEN'S BOXING
Historical -All links
Historical Events
History Firsts
Flash from the Past
Past Boxer Profiles
70'S/80'S Past Boxers
Pre-70'S Boxers
Past Amateur Boxers
About Sue TL Fox
Video streaming, over
11, 500 photos, and more!

Matchmaker's Hot List - Exclusive Matchup!

Hot Hot HOT Photo Galleries!Flash Photo Slideshows!

Boxing Records for women boxers..archived records!
FREE WORLDWIDE
CONTACT LISTING!
This is perfect for Promoters, Matchmakers, Managers, Matchmakers, Trainers, Boxers, etc.


To Sign Up!
Having Problems
with the website?
Send an Email
Directly to WBAN!




Rola El-Halabi: Another Female Boxer Shot---shortly before her fight!
April 2, 2011

(APR 2) Early today WBAN learned from news sources across the net that Rola El-Halabi was shot just prior to her entering the ring to fight last night in Germany at about 11:00 p.m. Apparently from these reliable Internet sources, the alleged attacker was none other than her step father, Roy El-Halabi who was her former manager as of January. WBAN does not know the condition of Rola at this time.

The news reports state that the shooting incident occurred in her dressing room, just before she was to fight and that eight fights on the card had already taken place.

One source is stating that she was shot in the hand, knee and feet---that is unconfirmed at this point.

El-Halabi was set to fight Balijagic Adler for the vacant IBF lightweight title, and the fight was scheduled to be the last fight on the card.

This is the second shooting of a female boxer in less than one year. Christy Martin was shot and stabbed late last year by her husband Jim Martin who is presently incarcerated for those offenses and is awaiting trial.

Sources: Boxingscene and many other sources on net.