(MAR 18) Last night four thousand Mexican fans saw Alicia "Slick" Ashley retain her WBC super bantamweight crown by winning a unanimous decision over Mary E. Villalobos.

Despite the desire of local Villalobos to snatch the crown from the Jamaican Ashley, the champion showed her class and accuracy in the beating of the latter, giving a lesson to the Chilanga.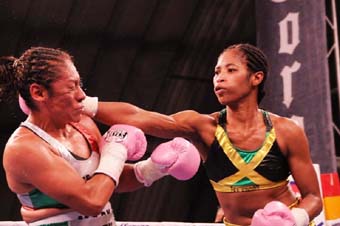 Courtesy photos: Boxeo de Gala

Ashley used her height and reach advantage, keeping the distance and connenting left upercuts to the unprotected face of Villalobos while she was trying to deliver the magic punch that could give her the knockout.

The scorecards showed 99-92, 98-92 and 99-91, a unanimous decision for Ashley.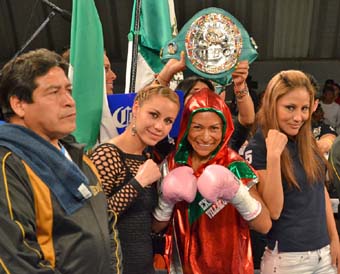 Courtesy photos: Pepe Rodriguez