(JAN 28, 2020) LAS VEGAS, NV -- The International Women's Boxing Hall of Fame (IWBHF) Ticket are on sale for the upcoming IWBHF Induction Ceremony/Dinner event that takes place on August 29, 2019, at the Orleans Hotel & Casino, in Las Vegas, Nevada.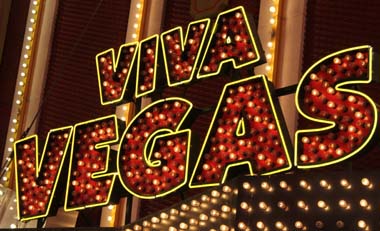 Tickets are $85.00 and VIP $95.00. VIP Tickets that includes the ticket holder receiving an official IWBHF poster and Official IWBHF Program booklet.]

Purchase through PayPal - IWBHF Tickets
1 - 10 (Up to ten tickets) IWBHF Tickets
Purchase through PayPal - VIP IWBHF Tickets
1 - 10 (Up to 10 tickets) VIP IWBHF Tickets
*IWBHF Poster and Official IWBHF Program booklet
We will begin the day's event with a "Meet and Greet" at 5:00 p.m., with dinner beginning at 6:00 p.m, with the induction ceremony beginning at 7:00 p.m. (PST), and much more! Details to follow in future press releases.

Our 2020 IWBHF Inductees are the following: (Boxer Category) Kelsey Jeffries, 41-11-1 (4KO), 1999-2014, Gilroy, California; Melinda Cooper, 23-2-0 (11KO), 2002-2014, Las Vegas, Nevada; Mary Ortega, 32-6-2 (9KO), 1997-2014, Kansas City, Missouri; Sharon Anyos, 14-3-0, 1998-2007 (4KO), Australia; Michele Aboro, 21-0-0 (12 KO), 1995-2001, China; Isra Girgrah Wynn, 28-3-2 (11KO), Maryland; Lisa Brown, 20-6-3 (6KO), Ontario, Canada; Jaime Clampitt, 22-5-1 (7KO), 2000-2013, Warwick, Rhode Island; Valerie Mahfood, 19-14-4 (9KO), 1997-2008, Beaumont, Texas; and high-profile prominent pioneer boxer, Graciela Casillas who fought professional in the late 1970s and 1980s, winning a world title belt, and undefeated as a boxer.

In the non-boxer category, we have the following; Mary Ann Owen, covering women's boxing for 22 plus years as a photographer and writer; Shelley Williams, a major force outside the ring, inducted into the National Boxing Hall of Fame in 2016 and more.
Hotel information: Also we have a group rate for our attendees at the event. Special Code: AIW0C08. Dates that are discounted: August 27, 28, 29, 30, 2020. www.orleanscasino.com/groups for online, or call the Orleans giving them the IWBHF Group Code # to book your room (s).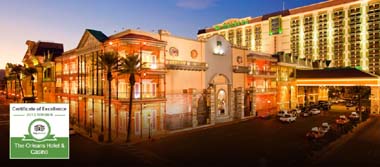 Please note: Direct Call and On-Line - Prior to cut-off date, individuals are encouraged to book their reservations on-line. To receive your special group rate members will need to enter the assigned Reservation ID: AIW0C08 through the Hotelís website at www.orleanscasino.com/groups --Prior to cut-off date, individuals may also call Hotelís Room Reservations Department direct at (800) 675-3267 and identify themselves as members of a group or convention with Reservation ID: AIW0C08.
Please advise without this Reservation ID, you will not receive the special rate as noted in this Agreement and may be advised that Hotel is sold out. Operating on Pacific Time, hours of operations are Monday through Friday from 7:00 am to 11:00 pm; Saturday and Sunday 9:00 am to 5:00.

SPONSORS:


Boxing Equipment
And More!

CONTACT INFORMATION:
Sue Fox/Founder-Chairwoman/President
International Women's Boxing Hall of Fame
Website: www.iwbhf.com
Website: www.wban.com
Email: [email protected]
Email: [email protected]
Wanda Countess/Vice-President
International Women's Boxing Hall of Fame
Email: [email protected]
Eddie Montalvo, Executive Director
International Women's Boxing Hall of Fame
[email protected]