Equality for Female Boxers in the Olympics
WBAN PETITION
Home Page
Search WBAN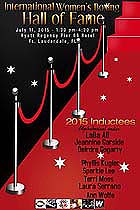 IWBHF Hall of Fame Ceremony, July 11, 2015
For Full Details!
Latest News-Women
Biography- Sue TL Fox
Latest Rankings
Boxer's Profiles
Fight Results
Upcoming Events
Knockouts!
Past/Present Ratings
Fight Photo Gallery
Boxing Trivia
Tiger Tales by Fox
Amateur Scene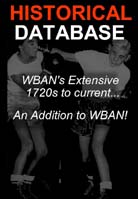 Boxers Websites
Women Cops who Box
Exclusive Interviews
Bust a Fighter!
Mixed Matches
Mismatches
About WBAN
Advertise on WBAN
Other Links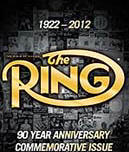 Sue Fox Named in the "Top Ten" Most -Significant Female Boxers of All Time - Ring Magazine - Feb. 2012
HISTORY OF
WOMEN'S BOXING
Historical -All links
Historical Events
History Firsts
Flash from the Past
Past Boxer Profiles
70'S/80'S Past Boxers
Pre-70'S Boxers
Past Amateur Boxers
About Sue TL Fox
Video streaming, over
11, 500 photos, and more!

Matchmaker's Hot List - Exclusive Matchup!

Hot Hot HOT Photo Galleries!Flash Photo Slideshows!

Boxing Records for women boxers..archived records!
FREE WORLDWIDE
CONTACT LISTING!
This is perfect for Promoters, Matchmakers, Managers, Matchmakers, Trainers, Boxers, etc.


To Sign Up!
Having Problems
with the website?
Send an Email
Directly to WBAN!
To Become a WBAN Records Member
or RENEW your Subscription!

You will have "unlimited" access to video streaming, over 10,000 Photographs, boxing records. and more! For more details and information you can go here! After you sign up for the unlimited use, WBAN will email you a password within four to eight hours!

Jessica Rakoczy
Vs.
Mia St. John
Lemoore, CA

Hot HOT Hot
Photo Gallery
of Karen
Martin

MPEGS/Photos
Mia St. John
Vs.
Joy Irvin

All Women's Card
Five womens bouts
MPEGS - PHOTOS

Ingrid Hays
Vs.
Rucker

MPEGS - PHOTOS
Belinda Laracuente
Vs.
Sumya Anani

Viktoria Milo
Vs.
Judit Palacian
Hungary

Lana Alexander
Vs.
Mia St. John
Nov. 6, 2004

Sharon Anyos
Vs.
Linda Tenberg
Australia
October 1, 2004

Mary Jo Sanders
Vs.
Rita Turissi
*Weigh-in also
Detroit, Michigan
October 27, 2004

Jessica Rakocizy
and Layla McCarter Training in Las Vegas
2004

Bonnie Canino
vs.
Chevelle Hallback
June 4, 2004

Kelsey Jeffries
Vs.
Linda Tenberg
March 12, 2004
Vaia Zaganas
Vs.
Yumi Takano
March 13, 2004
Mary Jo Sanders
Vs.
Chevelle Hallback
Detroit, Michigan
May 20, 2004
Marilyn Salcido
Vs.
Carla Wilcox
California
February 16, 2004

Mia St. John
Vs.
Franchesca Alcanter
January 24, 2004

Beth Westover
Vs.
Stephens
January 24, 2004

Sumya Anani
Vs.
Lisa Holewyne
Los Angeles, CA - April 24, 2004

Jessica Rakoczy
Vs.
Mia St. John
*Photos and Mpegs!
Apr 17, 2004

Rhonda Luna
vs.
Amber Gideon
Los Angeles March 28, 2004

Aga Rylik
vs.
Eliza Olson's title bout in Manchester, England!
April 12, 2004

MPEGS
PREVIEWS of Videos
"Shadowboxers"
Lucia Rijker


Laila "She Bee Stingin" Ali
vs.
Valerie Mahfood
Rematch
2003

Mia St. John
Weigh-in shots
HBO Fight Card
Fresno, California
April 18, 2003

Mia St. John
Vs. Jenifer Alcorn
MPEGS/Photo gallery
HBO Fight Card
April 18, 2004

Nina Ahlin
vs.
Vaia Zaganas
MPEGS
& Huge Photo Gallery
Lemoore, CA
April 178, 2003

Isra Girgrah
vs.
Laura Serrano
World Title Bout
Lemoore, CA
ESPN2
April 17, 2003

Ada "Ace" Velez
vs. Mary Ortega
photo gallery
Florida

Ann Wolfe vs. Vonda Ward
Biloxi, Mississippi
First Round KO
of Ward!
May 7, 2004

Behind the Scenes
All-women card
Covered exclusively by WBAN!

Karen "the natural born Thriller" Martin vs.
Jo Jo Wyman
Inglewood, California

Hot Photos
champion Kathy "Wildcat" Collins!
Four-time World Champion

Hot HOT Hot!
Photos of Melissa "Honey Girl" Delvalle vs. Ada "The Ace" Velez

MPEGS and Photos of the Bridgett "Baby Doll" Riley vs. Para Draine
Portland, Oregon

Hot HOT Hot!
Melinda Cooper exclusive photo gallery in the Boxers corner

Nina Ahlin in Hot Weigh-in Gallery


Hot HOT Hot!
Franchesca Alcanter
exclusive photo gallery

Photos, PHOTOS, and More Photos of European Women Boxing fighters!

Flash from the Past photo galleries! Jolene Blackshear, Margaret Sidoroff and much more!

WBAN covers women boxers from Italy and has ringside coverage of the action in this country!

Fredia "The Cheetah" Gibbs vs. Sumya "The Island Girl" Anani ringside photos!

Poland's Top Women's Boxing Star, AGA Rylik featured in the galleries!

Huge A-Through Z Galleries of MANY women boxers in the sport!