(APR 19) In a bout that was a real warin the ring, Mexico city's Mariana "Barbie" Juarez won by split decision (96-91, 94-95 and 98-90), beating Monterrey's Arely "Ametralladora" Muciño, to retain her WBC flyweight title.

Right after the initial bell rung, both warrior exchanged furious blows, from which Muciño took the best part, making a swelling on Juarez' left eye.

When things started to look good for Arely, she was caught by a right hook to the chin that made her visit the canvas in the second round.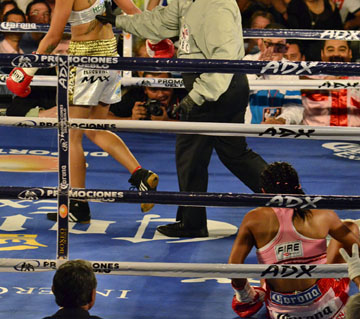 Even after the knockdown, Muciño never stopped working with ther speed, while Mariana continued pressing forward, looking to dominate with short punches to the contender.

After knowing that she was down on the cards, Arely Muciño started pressing with short punches, but Mariana did well working with her feet and counterpunching, Muciño was able to close strong but it was not enough to win over the seasoned Mariana Juarez, who at the end of 10 rounds came out on top on two of the three judge's cards.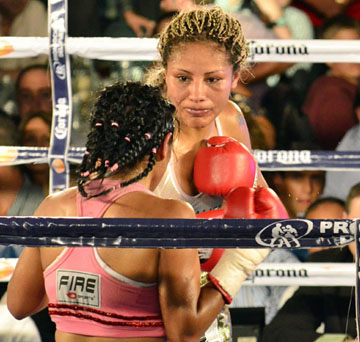 With this win, Mariana Juarez retained her green and gold title of the 112 division, and improved her record to 34 wins, 16 by way of KO, 5 losses and 3 ties, meanwhile Arely Muciño's record is now 15 wins, 8 by KO, 2 losses and one draw.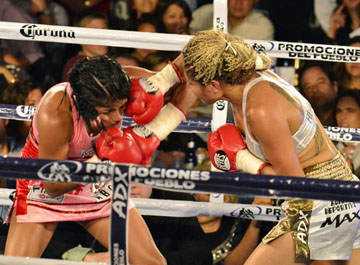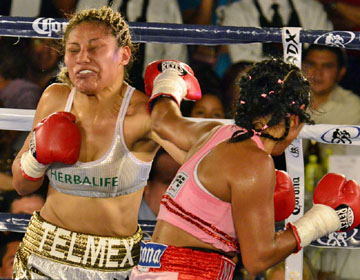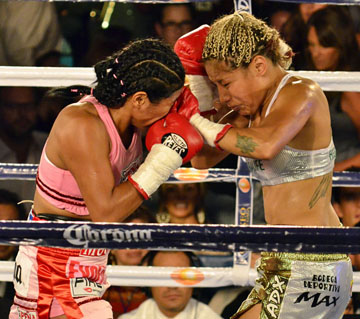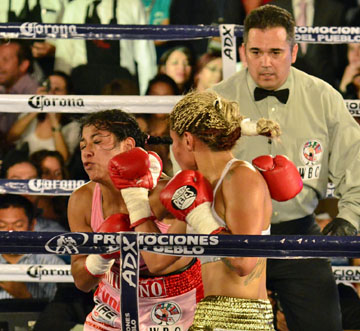 Abdiel Ramirez vs. Saul Carreon
Ramirez won by 10th round TKO in 12 round title bout