(JUNE 4) In WBAN's "Flash From the Past" segment of news coverage, we would like to pay tribute to a pioneer trailblazer MASAKO TAKATSUKI of Japan, who in 1973, was reported to have been the only female boxing trainer in Japan.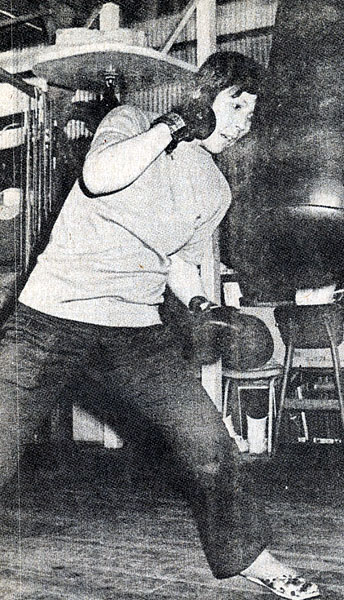 In addition to TAKATSUKI training others in the sport, she was also licensed to manage and promote other boxers.

At the time of this particular article that was published in the 1973 Boxing Illustrated Magazine, she was reported to be 26 years old, working with 20 boxers in a Tokyo gym.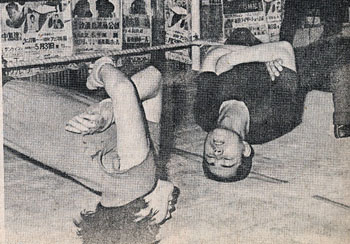 She held a business license that was issued to her from the Nippen Boxing Commission.

Masako did not do this as a full time job, but during the night. Her regular day job was working as a sales girl in a cosmetic department.

If anyone has more history to add to the Masako Takatsuki story, please email WBAN for additional information.

Additional information that came into WBAN from Samart of Japan:

Masako was the first female professional boxer in Japan. She was born in 1947. She began fighting after being inspired by a title bout between Joe Becerra and Kenji Yonekura. She fought many exhibition matches against male boxers at Korakuen Hall. Masako acquired popularity, but she had no female opponents. So, she moved to United States in 1976, and got the license. She had her debut matchHer professional record is 8-2-1. She is coaching male boxers in Japan now.

Masako pictured with "masked" fighter in April 2012: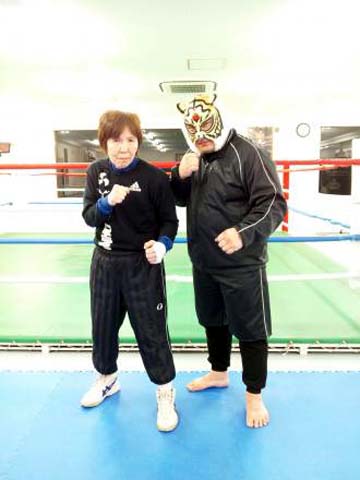 photo credit: http://fitnesspatrs.blog96.fc2.com/blog-entry-202.html