Equality for Female Boxers in the Olympics
WBAN PETITION
Home Page
Search WBAN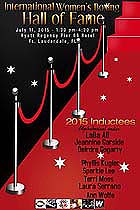 IWBHF Hall of Fame Ceremony, July 11, 2015
For Full Details!
Latest News-Women
Biography- Sue TL Fox
Latest Rankings
Boxer's Profiles
Fight Results
Upcoming Events
Knockouts!
Past/Present Ratings
Fight Photo Gallery
Boxing Trivia
Tiger Tales by Fox
Amateur Scene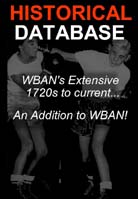 Boxers Websites
Women Cops who Box
Exclusive Interviews
Bust a Fighter!
Mixed Matches
Mismatches
About WBAN
Advertise on WBAN
Other Links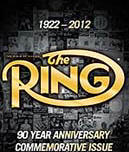 Sue Fox Named in the "Top Ten" Most -Significant Female Boxers of All Time - Ring Magazine - Feb. 2012
HISTORY OF
WOMEN'S BOXING
Historical -All links
Historical Events
History Firsts
Flash from the Past
Past Boxer Profiles
70'S/80'S Past Boxers
Pre-70'S Boxers
Past Amateur Boxers
About Sue TL Fox
Video streaming, over
11, 500 photos, and more!

Matchmaker's Hot List - Exclusive Matchup!

Hot Hot HOT Photo Galleries!Flash Photo Slideshows!

Boxing Records for women boxers..archived records!
FREE WORLDWIDE
CONTACT LISTING!
This is perfect for Promoters, Matchmakers, Managers, Matchmakers, Trainers, Boxers, etc.


To Sign Up!
Having Problems
with the website?
Send an Email
Directly to WBAN!
2014 Women's World Amateur Championships for Canada
by Michael O'Neill
July 9, 2012

| | |
| --- | --- |
| | |

(JULY 9) On Day Two of its 2012-2013 Meeting, the AIBA Executive Committee awarded the 2013 AIBA Junior World Boxing Championships to Kiev (Ukraine), the 2014 AIBA Youth World Boxing Championships to Sofia (Bulgaria) and the 2014 AIBA Women's World Boxing Championships to Canada.

"Canada is waiting for you" was the slogan of the comprehensive presentation conducted by Mr. Pat Fiacco, President of Boxing Canada alongside Mr. Robert Crete, its Chief Executive Officer. Montreal, Vancouver, Calgary, Toronto and Quebec were all put forward as possible host cities for the competition; however the final decision has yet to be made.

"Canada has a huge tradition in boxing and has been always a great advocate of women boxing. I feel really proud that my country will host the 2014 AIBA Women's World Boxing Championships and I want to thank all AIBA EC Members for their decision. I promise that you will not be disappointed", stated Mr. Fiacco.

Represented by its President Mr. Vladimir Prodyvus and Mr. Dmytro Gaistruk, International Relations Manager, the Ukrainian Boxing Federation proposed a bid based on the passion of the country for boxing and its desire to host its very first AIBA World Boxing Championships, especially in its capital, Kiev.

"We are delighted to have been awarded the 2013 AIBA Junior World Boxing Championships", stated Mr. Prodyvus. "2013 will celebrate the 100 years of Soviet Boxing and we will make sure that this competition will be part of great celebrations. Kiev will be where the stars ignite!"

Mrs. Emilia Grueva, International Relations Manager of the Bulgarian Boxing Association presented a bid heavily supported by the State Authorities including Mr. Svilen Neykov, Minister of Physical Education and Sport, Mrs. Stefka Kostadinova, President of the Bulgarian Olympic Committee and Mrs. Yordanka Fandakova, Mayor of Sofia.

On behalf of Mr Krassimir Ininski, President of the Bulgarian Boxing Association, Mrs. Grueva declared: "I want to thank the AIBA Executive Committee for putting such confidence in us. We will put all our efforts in the organization of this competition and I can assure you that the 2014 AIBA Youth World Boxing Championships will be one to remember".