(SEPT 12) During her training yesterday, the current WBC flyweight boxing world champion Mariana "La Barbie" Juarez said: "Many times people have asked me that, in my fight against Ava Kinght, will be it be for both titles. I want to say no. The WBC does not accept unification, so if Ava wants my belt, she will have to take the fight only for the WBC title. I am 100% WBC and I will be forever, because it is precisely the federation, which has supported me since the beginning of my career and I think that is the most important in the world".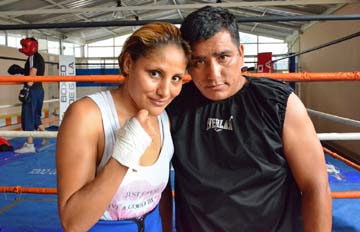 With her sparring partners: Carlos Toquino (bantamweight), Miriam Avila (super bantamweight) and Felipe Jimenez (Bantamweight), La Barbie trains every day at the Boxeo de Gala Gym under the instruction of the experienced coach Alejandro Camacho, with whom she has developed a great plan to defend her WBC flyweight crown against American Ava "The Lady of Boxing" Knight, in a fight scheduled for October 13 at the Palacio de los Deportes in Mexico City.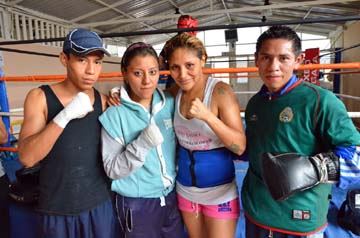 Juárez vs. Knight, is the fight that nobody wants to lose, because it is a historical battle in every sense of the word, the outcome promises to be extremely explosive, because the style of both fighters.

In the co-feature bout, Miguel "Mickey" Roman, will give a rematch to Dante "Crazy" Jardon, in a much anticipated battle of the Mexican fans.

Comment from WBAN: It looks like a fight going on this weekend is a unified WBC/WIBA fight between Jelena Mrdjenovich vs. Melissa Hernaneez in Canada.