Cimberly Harris, born on May 12, 1968, in Flint, Michigan, is currently 1-1-0 as a pro boxer. She is fights out of Gibsonton, Florida, and is in the 148-lb division.
<![if !supportLineBreakNewLine]>
<![endif]>Cimberly has two older sisters---and it did not take long to see that she was not like her two other sisters. Cimberly became interested in sports, climbing trees and animals of all shapes and sizes.

Cimberly is now married, a wife of 16 years with two small boys, and two girls, and her love for sports was sparked once again.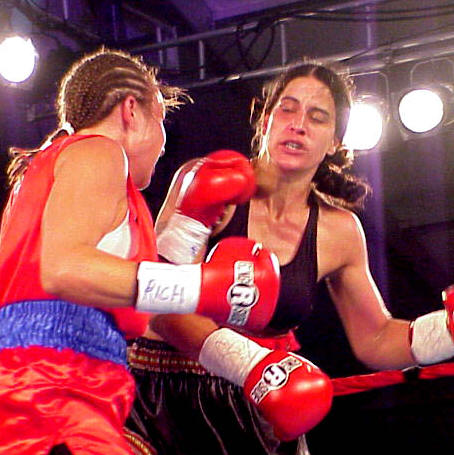 Cimberly began to coach soccer and basketball teams, but that combined with driving a School bus would not prove to be enough to keep her busy. So she began to Box and lift weights to get back into shape. Cimberly soon became bored with only sparring at the gym, so she started to look for a promoter and a trainer----and the rest is history.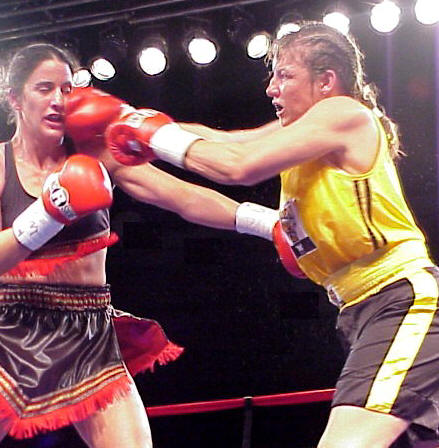 Today, if you want to find Cimberly you only have to look in a few places. On the road running, on the football field (Women's flag football league), the gym hitting the weights or working on her boxing skills or at work on the school bus. However with all that she has going there is no need to look at home for her as by the time she gets done with her daily routine she is worn out and soon hits the hay to get ready for the next day of working and playing hard.